Winter Appeal
Millions of people are facing a numbing cold, with little or no protection, including refugee families who rely on humanitarian aid to survive the winter months. The weak, the elderly, and children are the most vulnerable to the cold, harsh weather conditions. With your support, we can provide life-saving aid to those exposed to the extreme cold.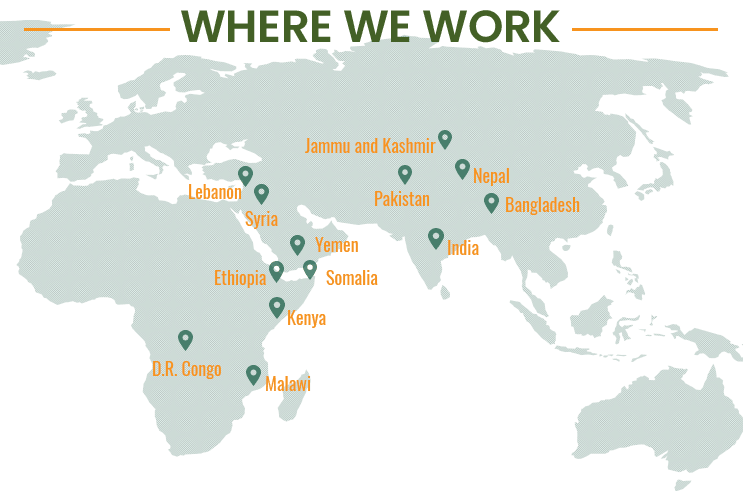 WHAT CAN WE DO?
Many families living in underdeveloped countries and regions lack the basic necessities required to face the cruel winter months ahead of them. Many might not make it altogether. Without urgent humanitarian assistance, the future seems bleak for thousands of families in dire need.
Muslim Response USA works in some of the most underdeveloped and hard to reach areas to provide crucial aid to the most disadvantaged.
Muslim Response USA's Winter Relief Program aims to bring relief to the most vulnerable segments of the population including pregnant women, children, the elderly, the disabled, displaced families, and people living in hard to reach areas. 
You can help provide food baskets, winter clothes, blankets, hygiene items and food supplies to those who are unable to meet their basic survival needs in freezing weather in places like:
Kashmir | Yemen | Lebanon | Pakistan | Afghanistan | Bangladesh | Nepal | India | Syrian Refugees | Rohingya Refugees